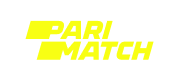 Betting apps have become increasingly popular in the online betting industry in recent years. With the growth of technology and internet access, more punters are turning to betting apps as they provide a better overall online betting experience in several ways. First, they provide users with faster, safer, and more reliable ways to wager on sports compared to betting on your browser. You also enjoy features like seamless live streaming and promo offers specially designed for app users, among other benefits.
This article will attempt to answer all your questions about betting apps in India, from the legality subject and how to download betting apps to the bonuses they offer, what to consider before choosing one, and many more. Let's get right into it.
Are Betting Apps Legal in India?
Since betting apps fall under online betting, it is essential to address whether they are legal in India. Generally, the legality of online gambling is a subject that has always been in a grey area in India. For starters, The Public Gaming Act of 1867 is the online general law binding gambling activities in India. This law outrightly prohibits every form of gambling in the country.
According to the Gaming Act, no one is permitted to run any public gambling establishment in India, including betting houses, casinos, etc. The penalty for breaking this law ranges from 200 Indian Rupees to 3 months imprisonment. To further complicate matters, this Act demarcates between "games of skill" and "games of luck," allowing people to wager on the former while prohibiting the latter. The lack of a specific approach to decide whether a game requires skill or sheer luck is another reason why Indian gambling laws are confusing.
As time went by, the 1950 constitution of India allowed all Indian states to set up their own regulations regarding gambling. However, most states in the country still operate fully under The Public Gaming Act of 1867, while others have made some modifications to it. Today only a few states like Sikkim and Goa have relaxed the laws surrounding gambling in their territories. These states even permit the operation of land-based casinos, lotteries, and betting houses where people can gamble.
However, The Public Gaming Act of 1867 is dated and doesn't mention online betting. Also, the Information Technology Act of 2000 says nothing about online gambling or betting. Hence, the activity cannot be classified as illegal in India. In fact, the only betting population in India keeps growing exponentially as years go by.
A report according to MyBetting India shows that about 370 million Indians wager on popular sports events annually. So how are these people not against the law, you ask? Well, since there are no specific laws against online betting, Indian punters can wager on sports using a wide range of offshore online sportsbooks that open their doors to Indians. Today, several offshore top-rated sportsbooks, including Parimatch, BetWay, 1XBet, etc., welcome players to wager on major sports events worldwide. Interestingly, these sites cover major sports events from India, such as the Indian Premier League, Pro Kabbadi League, etc.
Therefore the answer to the question "are betting apps legal in India?" is—Yes! However, you must ensure you only go for betting apps from licensed and reputable sportsbooks to enjoy a safe and excellent betting experience.
Why You Only Should Choose Legal and Licensed Betting Apps
While several options are available to Indian punters, you must ensure that the betting app you choose is legal and licensed. Below are a few reasons for this:
When it comes to online betting, security is paramount. Legal and licensed betting apps will use the latest encryption technology to protect your data and transactions. This means that you can rest assured that your information is safe and that your money is not at risk of being stolen.
When you use a legal and licensed betting app, you are confident you are using a site regulated by a reputable governing body. This ensures that the site complies with all relevant gambling laws and regulations. It also ensures that the site offers fair services and is devoid of fraudulent activities.
Access to Bonuses and Promotions
Most licensed and legit betting apps offer punters various bonuses and promo offers specifically designed for app users. This can be a great way to boost your bankroll and increase your chances of winning.
Another advantage of choosing legal and licensed betting apps is that they usually provide access to responsive customer support. This way, you can get help and support quickly and easily if you have any questions or concerns.
How To Join Betting Apps in India
If you're looking to join a betting app in India, you first need to find a licensed, reputable, reliable sportsbook with a mobile app. There are many betting apps available to Indian punters, and it is only natural for some to be better than others. So it's essential to research and find one that best suits your needs and preferences. You can visit unbiased review sites or read feedback and ratings of a betting app from real users to know whether it is reputable and offers the best services.
Once you have found and downloaded the right betting app, creating your betting account is the next line of action. This is typically done by filling in a registration form on the app. You may need to provide personal information such as your name, age, address, and contact information like your email address and phone number.
Once you've created an account on your betting app, you can deposit funds into it and start placing bets on the go. However, research and read all the terms and conditions before signing up.
What to Look for When Choose a Betting App in India
The sheer number of available options regarding betting apps in India can make it confusing to make up your mind on which to choose. Hence we have compiled a list of things to look for to help you make an informed decision.
Legality, License, and Regulation
While you can freely bet on offshore bookies in India, choosing a betting site that is licensed and regulated by a reputable governing body is expedient.
Since most of the bookies available to Indians are offshore with international licenses, we have compiled a list of the top 5 most reputable gaming licenses to look out for before selecting a betting app.
Curacao Gaming License
Malta Gaming Authority License
UK Gambling Commission License
Isle of Man License
HM Government of Gibraltar License
Finally, it is also essential to check the regulations of a betting app before signing up. These regulations will vary from sportsbook to sportsbook, but they will generally coverage restrictions, deposit limits, withdrawal limits, payment methods, and responsible gambling policies.
Excellent Mobile Application Experience
When choosing a betting app, one of the few things to consider is the mobile app experience. You don't want to place wagers on a betting app with a poor user interface that is difficult to navigate. This will pose a problem when you need to take quick action, like placing live wagers.
The same also goes for the user experience. Remember that the point of choosing a betting app over a web browser is to enjoy a more seamless experience betting on your favorite sports. Therefore, ensure you go for one with excellent UI and UX.
Payment Methods
Betting apps available to Indians commonly provide bettors with various payment methods for deposits and withdrawals. However, when choosing a betting app, users should look out for ones whose payment methods are available, safe, secure, and efficient.
The good news is that even though these sportsbooks are offshore, they have Indians in mind. Hence they design their mobile apps to accept payment methods readily available to Indian punters. Debit cards, credit cards, PayPal, online banking, PhonePE, and UPI, are a few of the most used payment methods.
Bonuses and Promo Offers
Another factor to consider before choosing a betting app is its bonuses and promo offers. Generally, sportsbooks offer a range of bonuses and promos to attract new users to sign up with them and retain their existing customers. Some bookies also feature bonuses and promos exclusive to their app users.
Overall, it would help if you looked for apps that offer attractive bonuses that can benefit your bankroll and boost your winning chances. However, bonuses usually have wagering requirements you must fulfill before they become usable. Therefore, you must also ensure that the wagering requirements that come with a betting app bonus are not extremely difficult to meet.
Some examples of standard bonus and promo offers on betting apps include sign-up/welcome bonuses, bonus credits, free bets, discounts, no-deposit bonuses, loyalty bonuses, etc.
Live Streaming
The live streaming feature is a factor you must consider before choosing a betting app. Live streaming on betting apps enables punters to watch the action in real-time in the events they are betting on. This allows them to make quicker and more informed live wagers.
This feature is helpful for both newbies and experienced bettors, as it will enable them to stay on top of the action and place live wagers based on what they see.
Live Betting
Live betting is a relatively new development that has become increasingly popular in the sports betting sector over the last few years. This feature allows bettors to place wagers on live sporting events as they are happening. This means that bettors can be sure that their bets are based on the most up-to-date information, which fosters better results.
Obviously, this feature is interconnected with live streaming. Therefore you must select a betting that offers both features as seamlessly as possible.
Customer Support
Customer support is another essential factor to consider before choosing a betting app, as it helps users feel safe and secure. A good customer support team will help users with any queries or issues they may have and also help them with any technical problems that may arise.
Payment Methods Available on India Betting Apps
The payment methods that a betting app offers should be one of your primary considerations as a bettor. These methods determine how you may fund your betting account and withdraw wins; therefore, you should ensure the payment methods a betting app offers you is available in India, fast, secure, convenient, and only charge reasonable fees.
Here are the most commonly accepted payment methods on Indian betting apps:
UPI: One of India's most widely used payment options is the Unified Payment Interface (UPI), which is favored by many punters for its ease, speed, and adaptability on sports betting apps.
PhonePe: PhonePe is a digital payment platform based in India that has become increasingly popular in the betting industry. Bettors can use their PhonePe wallet to transfer funds to their betting account and also to transfer funds from their betting account back to their bank account.
Credit/Debit Card: Most betting apps in India allow you to make transactions via a credit/debit card. All major credit/debit cards are accepted.
Net Banking: Many Indian betting apps also support net banking. This payment method allows you to transfer funds to your account directly from your bank account.
E-wallets: Most India betting apps accept popular e-wallets such as Skrill, Neteller, PayPal, and Paytm. These are quick, easy, and secure ways to deposit and withdraw funds.
Cryptocurrencies: Some India betting apps offer the option to deposit and withdraw using cryptocurrencies like Bitcoin, Ethereum, and Litecoin. This is an excellent option for those who want to keep their transactions anonymous and highly secured.
Bank Transfer: Some betting apps in India also offer the option to deposit and withdraw funds via bank transfer. This is an excellent option for those who want to process their transactions easily.
What Bonuses Do Betting Apps in India Offer Players?
Betting apps in India offer a variety of bonuses and promos to players, including:
Welcome Bonuses
Also known as sign-up bonuses, welcome bonuses in betting are designed to attract new customers to a particular betting app. These bonuses are usually given in the form of free bets and/or deposit bonuses. Welcome bonus amounts vary depending on the betting app.
Match Bonus
A match bonus is a type of promotion that offers bettors a percentage of their deposit back in the form of a bonus. For example, a betting application might offer a 50% match bonus, meaning that if a bettor deposits ₹500 into their account, they will receive an additional ₹250 as a bonus.
There are several benefits to taking advantage of a match bonus. First, it allows bettors to get more value for their money. For example, if you deposit ₹500 into your betting account and receive a 50% match bonus of ₹250, you now have ₹750 to bet with. This helps increase your chances of winning significantly and reduce the chances of losing too much of your bankroll.
Free Bets
Free bet bonuses allow you to place wagers without risking your own money. This means you're 100% safe with a free bet and won't lose your money even if your wager loses. Free bets are often available as welcome bonuses, although some betting apps may offer them to existing customers too.
These bonuses provide a great way to boost your profits while reducing the chances of losing money. It also helps you learn new things by trying out certain wagers that may be too risky for your bankroll. However, it is essential to remember that free bets are often restricted to specific betting markets.
Reload Bonus
Reload bonuses are a common way for sport betting apps in India to reward customers and encourage them to keep playing. These bonuses are typically given when a customer reloads their account with additional funds, and they can range from free bets and deposit bonuses to other types of offers.
Leaderboard Bonuses
Some betting apps offer leaderboard bonuses, which are given to players who finish at the top of the leaderboard.
No Deposit Bonus
No deposit bonuses are welcome bonuses that allow players to place wagers without depositing money into their betting account. These bonuses usually come as free bets or cash to bet on any sports event.
This bonus allows players to gain experience with the betting app and familiarize themselves with the different betting options and features. The great thing about no-deposit bonuses is that you can use them to decide if you like the app before investing your money. If you wager on a betting app with a no-deposit bonus and decide you don't like the services of the app, you can move to other better options without having lost any of your own money.
Loyalty Programs
The primary objective of loyalty programs is to encourage users to remain loyal to a betting app. These apps allow punters to earn loyalty points which they can redeem for various rewards, such as free bets, discounts on future bets, and other exclusive offers.
Popular Bets You Can Place At Indian Betting Apps
Below is a list of the common bet types featured on betting apps available to Indian bettors:
Parlay Bets
Parlay bets are popular bets that enable bettors to combine multiple wagers into one. This can increase your winnings significantly if your predictions come true, but it also increases your risk, as one wrong prediction would make you lose your entire wager. This betting market is often referred to as accumulator bets or accas.
Player Props
Player props bet type allows bettors to wager on outcomes related to specific individual players' performances. These bets are usually based on outcomes ranging from the number of goals or assists they get to the number of successful tackles or saves they make. Player props can also include other outcomes, such as whether or not a specific player will score first in a match or if a player will be the top scorer in a tournament.
Team Props
Like player props, team props involve betting on teams for specific outcomes. These can range from predicting the number of corners, free kicks, or throw-ins a team will get to the number of red or yellow card bookings its players will get.
Moneyline Bets
Moneylines are one of the most common bet types available on betting apps for most sports events. It is a form of betting in which a bettor places a single wager on the outcome of a sporting event. Here, the bettor only has to pick the side or a player that will win a sports event. This makes money line betting much more straightforward than other forms of betting and a great option for newbies.
Total Bets
Total bets are a type of wager where you bet on the total number of points or goals scored in a sports event. Here the sportsbook gives a series of threshold figures, and you need to predict if the total points scored in the sports events will be over or under any of the threshold figures. Hence totals are also referred to as overs/unders bet.
In-Play Bets
In-play betting, also known as live betting, is becoming increasingly popular in India. This option allows you to bet on sports events while they're already underway, with odds changing throughout the game as the action unfolds.
Compared to pre-match betting, many punters love this bet type as they can use real-time information from a match to place their wagers, increasing their chances of winning.
Popular Sports & Events To Bet On In India
Sports are one of the popular forms of entertainment for people in India. Hence, online betting on these sports has been on the rise, thanks to digitalization and internet penetration. If you plan to jump in on the sports betting action in India, knowing the most popular sports and events to wager on in the country is expedient.
Cricket, kabaddi, horse racing, and football are by far the most popular sport to bet on in India. With thousands of fans, these sports are the most sought-after in the Indian betting world. However, cricket goes beyond just a sport and is more or less a religion in India, with a fanbase way more massive than other sports. Thanks to the notable Indian Premier League, one of the most viewed sports events globally, cricket is responsible for about 80% of all wagers placed by Indians.
Apart from cricket, Indians also wager on other events, such as the Pro Kabaddi League (PKL), which is the major tournament for kabaddi,  a traditional sport in India. Betting on kabaddi matches is mainly done through online platforms, and the most popular kabaddi tournament is the Pro Kabaddi League (PKL). Other popular kabaddi tournaments include the All India Kabaddi Championship and the National Kabaddi Championship.
You can also bet on a wide range of football events, from international leagues and tournaments to the Indian Super League. There are also hockey and horse racing events available to wager on. It doesn't matter what your sport preferences are; the best betting apps in India offers a wide range of sports and events to wager on.
Benefits of Using Betting Apps
Betting applications offer a wide range of benefits over betting with your web browser, including convenience, ease of use, safety, and access to a broader range of features. Here are some of the major benefits of mobile betting:
With betting apps, you can place wagers on the go anytime, anywhere, without needing to go to your laptop or PC. Whether at the store, work, or even on vacation, all you need is your smartphone with an internet connection, and you're ready to start betting. Also, unlike web browsers, these apps give you push notifications to keep track of your wagers, match results, promos, bonuses, etc.
Betting apps are convenient to use, as they are designed solely for that purpose. This means that navigating these apps and placing wagers is seamless, straightforward, and simple. Also, betting apps are designed to work with not-too-strong internet connections, unlike webpages that may take forever to load when your internet is bad.
Live Betting and Live Streaming
Mobile apps also allow you to take advantage of live betting in a better way than web browsers. These apps make live streaming seamless to keep you abreast of a match already underway. Also, the speed of betting apps comes in handy when you want to quickly place live wagers, allowing you to capitalize on in-play odds and make more informed decisions.
Wider Range of Promos and Bonuses
As we already mentioned, sportsbooks usually offer a variety of promos and bonuses to attract new customers to their brands and keep existing ones. While these bonuses are also available when you access your bookie via a web browser, the range of betting apps is wider.
Also, some sportsbooks offer specific promotions and bonuses exclusively to app users.
FAQ
Is online betting legal in India?
Yes. While the country's gambling regulations prohibit the operation of sportsbooks within the country, there is no law against Indian punters placing wagers on licensed offshore bookies. Fortunately, many of these offshore sportsbooks not only welcome Indian players but have a betting market specially created for them.
What is the legal mobile betting age in India?
The legal betting age on most betting apps available to Indians is 18, which is the same as the legal gambling age in many other countries. However, some sportsbooks require users to be 21 or older before placing wagers.
What sports can I bet on in India?
You can bet on several sports, ranging from cricket and football to kabaddi and horse racing. There are also many notable events to wager on, from the Indian Premier League, Pro Kabaddi League, and Indian Super League to a wide range of international sports leagues and tournaments.
How long do betting apps pay out winnings?
Withdrawal speeds on betting apps usually depend on the payment methods available. Therefore, looking for betting apps with a wide range of fast, seamless, and convenient payment methods is essential. The quickest payment options process deposits instantly and withdrawals within a few hours.
How do I find sports betting bonus codes?
Most sports betting apps offer a variety of bonuses and promos to attract new users and retain existing customers. These bonuses help boost your bankroll and sometimes help you try out wagers with no risks. Overall, they can help increase your winning chances significantly.
These bonuses and promos are often made available via codes which you can often find on the betting application itself. Additionally, you can follow the social media accounts or subscribe to the newsletters of sportsbooks to get access to the latest bonus codes and other promotions offered.
Final Thoughts
Betting apps have come a long way in India in the past decade. Compared to betting on a web browser, these apps are faster, seamless, and convenient, among many other benefits.
However, while there are several options available to Indian punters regarding betting apps, you must ensure you only go for one that is licensed, regulated, and reputable for providing excellent and fair services.
You must also ensure that your chosen betting app covers the sports betting options and markets you are interested in, accepts your preferred payment methods, and has excellent customer service.